Don't let a climbing plateau take you out.
If you've climbed for long enough, you know exactly what we're talking about. You're frothing along, enjoying progressing in your climbing, then eventually you hit a wall. Those sends just don't seem to come like they previously did. Too many climbers get to this stage and settle - we're passionate about providing training tools to help you get past the plateau and get back to crushing.
Christmas Sale on now!

20% off most products with code GIVE20
Image slide

Tell your brand's story through images
Christmas Sale on now!
20% off most products with code GIVE20
Get shopping!
Image slide
Tell your brand's story through images
CLIMBING
Finger Strength Gear
PORTABLE HANGBOARDS
Gain precision finger strength with
versatile workouts, anywhere.
Shop Hangboards
CLIMBING
Hand Strength Gear
PINCH & ELEPHANT BALLS
Build grip strength with
scalable, hand exercises anywhere.
Strength and Power

Trusted by Athletes
Awesome Woodys are trusted
by climbing athletes across the world.
Meet the Athletes

Handmade in Australia
We handmake our training tools from our workshop in sunny Queensland.
A Note From Ross

Skin-Friendly Timber
Manufactured using Renewable Plantation Timber so you can train without wrecking your skin.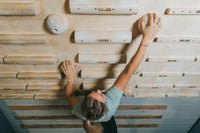 How to start training for climbing
Decide on the right training tool - mounted or portable hangboard?
Join a community of like-minded climbers.
Get clear on your training plan to help you grow
Free Australia Wide Shipping
on orders over $99
Free Worldwide Returns
Satisfaction Gauranteed
Secure Payments
Paypal, Apple, Google & More
Free Australia Wide Shipping
or orders over $100
Expertly crafted equipment, honed by a passion for climbing.
Frustrated with the lack of high quality training gear, and zero warmup equipment available back in 2008, Ross doubled down and went to work on creating beautifully crafted timber training equipment that was systematic, practical, and functional.
After creating the first portable hangboard - the "cliff board" - Ross went on to develop a range of climbing training tools to help climbers train a variety of skills. As a cabinet maker, the training gear was created to the highest standards from sustainable timber.
To this day, climbers all over the world continue to trust Awesome Woodys' products to help them train and crush.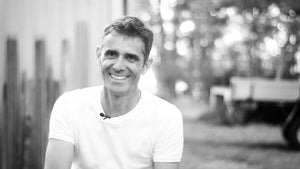 Testimonials
The Awesome Woodys Cliff Board is one of those items that is pretty darn perfect, in my opinion :)

Steph Davis
Awesome Woodys, out of Australia, raises the bar for portable hangboards with its Cliff Board series.

Rock & Ice
The Cliff Board is indeed awesome and in a league of its own. From travelers to tenants who can't drill into their walls, this board offers a unique solution.

Outdoor Gear Lab